Holman Masonry: A Virginia Construction Company
Holman Masonry, Inc. is a Virginia construction company founded in 1988 and incorporated in 1996 as a Class A Contractor. Johnny Holman, owner, takes a hands-on approach to every job. Johnny can be found on the job site, working with the crews, speaking with business and homeowners, and ensuring the job is completed to everyone's satisfaction.
Quality Workmanship in Every Construction Project
At Holman Masonry, we take the view that all projects are important. Big or small, complex or simple, you'll find us on the job on time, every time.
We tackle many construction projects throughout Virginia. Quality workmanship, materials, and craftsmanship go into every job. Our work and client list speaks for itself. We've been trusted to renovate historic buildings. The same level of attention to detail goes into each and every project.
Latest Construction Equipment and Techniques
Our crews are trained on the latest construction techniques and equipment. Safety is also important to us, and we work hard to ensure a safe working environment for our crews.
Holman Masonry operates and maintains its own machinery including the latest in scaffolding equipment designed for any project and forklifts for the larger jobs
Virginia-Based Contractor with A+ Better Business Bureau Rating
Holman Masonry, Inc. is a member of the Better Business Bureau with an A+ rating. We are also a member of the Erosion and Sediment Control Responsible Land Disturber and compliant with all OSHA and other safety requirements.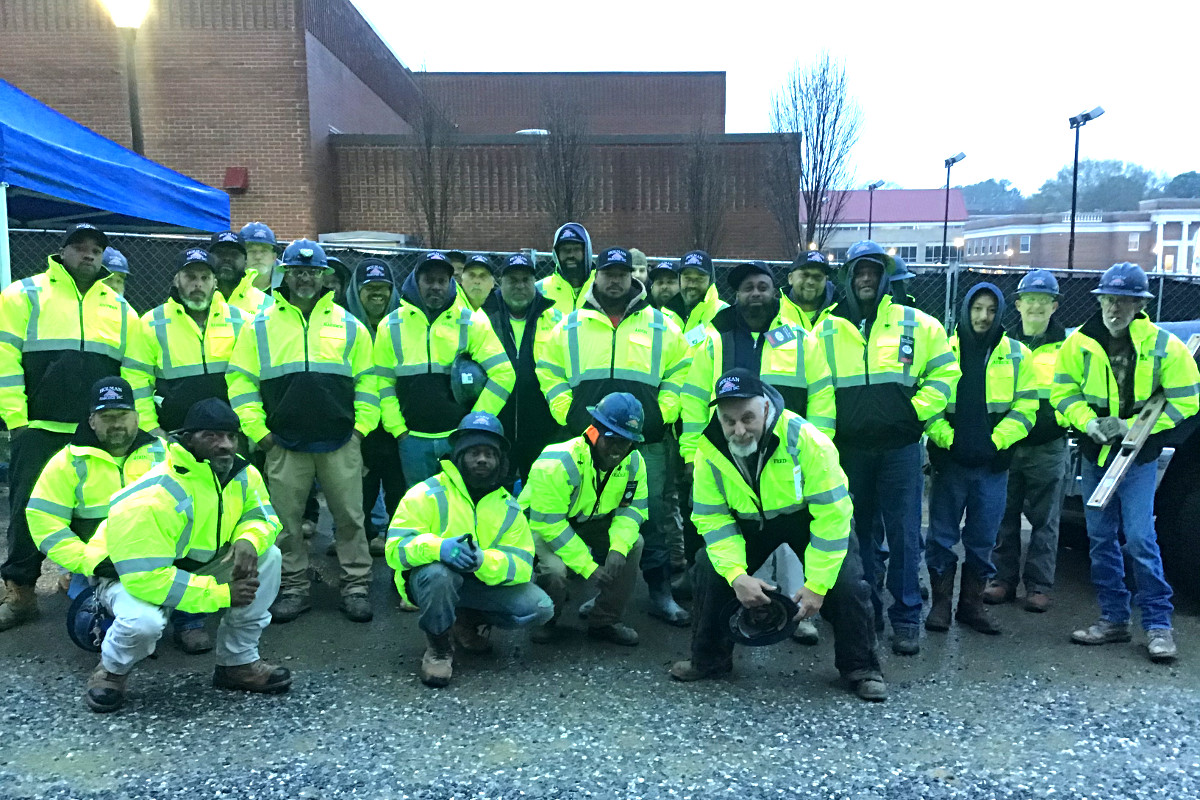 Johnny Holman, Owner and President
Johnny Holman is the owner and president of Holman Masonry, Inc. Johnny began working in the construction industry when he was 16 years old by learning masonry from his uncle during summer breaks from school. After two years he took on side jobs, and his skills were in high demand. Soon he started his own business: Holman Masonry, Inc. Johnny works on only one job at a time to ensure quality and customer satisfaction with every project. Today Johnny takes pride in the success of Holman Masonry, Inc. This father of six lives in Farmville with his wife, Melanie and their youngest child.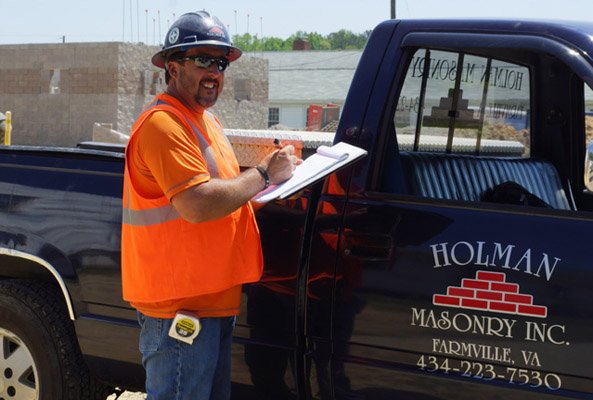 Calvin Couch, Shop Assistant
Calvin helps to keep our shop organized and supports us by maintaining our equipment as he continues to perfect the masonry trade.
Dave has been in the construction business since 1992. From 2000 until 2018, he was a project manager for a commercial general contractor focusing on commercial interiors and building renovations. He joined the staff of Holman Masonry in November of 2018 and is responsible for overseeing our safety program and estimating projects. He is well versed in Holman's masonry process. Having relocated from an urban setting, he and his wife enjoy the quiet nature and slower pace of Central Virginia.
Patrick Holman, Equipment Hauler
Joining the company immediately out of school, Patrick has learned the industry from the ground up. He is the company's go-to source for project setup.
Brent oversees equipment and maintenance. He can do just about anything needed to get the job done!
Mark Leonard, Lead Foreman
"The only way is the right way" is the motto Mark lives by. In addition to being a hard worker, skilled bricklayer and foreman, Mark is the company's welder.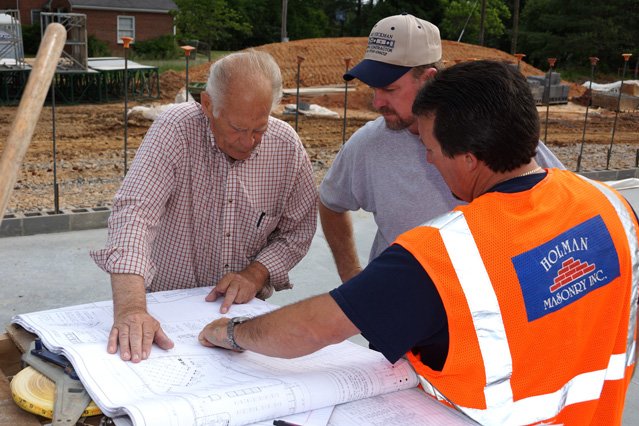 Working at Holman Masonry
Working at Holman Masonry means you're never faced with the same challenge twice. It's a busy, ever-changing environment. The team consists of 40 full and part-time employees with a variety of construction and office-related skills. It's a close knit group, with employees saying they feel like family. Many have been with the company for 10-15 years. Employees receive five paid holidays, one week of vacation, and the ability to contribute to the company's 401K program after the employee completes one year of service. For more information about working for Holman Masonry, contact [email protected].